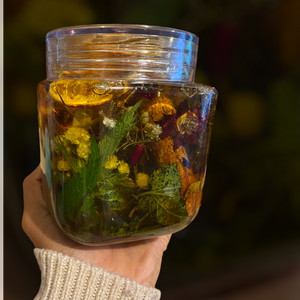 Road Opener Oil
Road Opener Oil
A powerful oil for all works and endeavors involving the removal of obstacles and opening the way for new opportunities, Demure Lyfe's Road Opener oil is made with the intention of dissolving all of blocks and hurdles.
Use in your laundry- Add 4 drops to your laundry water
Add to your floor wash.
Put some in your shoes.
For your altar.
To anoint objects.
My conjure oils are hand-blended, bottled, and cast with powerful and concentrated intention to enhance and promote your own rituals, spells, and personal intent and each batch is charged with Astrological Accordance for the specific working.
If you intend to wear this blend on the body or use in a ritual bath, please test a small area on your skin first for allergy purposes.
---
We Also Recommend