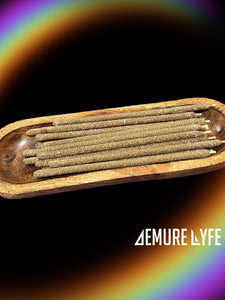 White Copal x Palo Santo Incense Sticks
The white smoke produced from burning copal resin was associated with helpful spirit allies. Copal purifies the energy of spaces, places and objects, chasing away negative energy and creating space for positive changes to occur.
And Palo Santo welcomes creativity, love, and good fortune into your space. The wood can help brighten energy and elevate feelings of positivity and joy. The scent is also reduces stress and anxiety, and enhance clarity and concentration.
3 sticks for $5.55
---
We Also Recommend