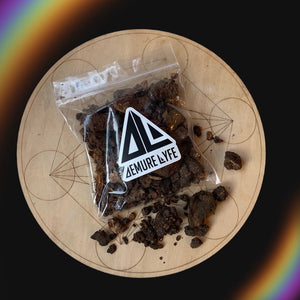 Myrrh
If you've had the opportunity to come in to my Shoppe- you've definitely smelled it!
Myrrh is known for: Protection, purification, healing and magical potency. healing bless objects such as amulets and charms.
Burned as a incense, it purifies the area, lifts vibrations and creates peace, it is rarely burned alone and is usually used in conjunction with Frankincense.
Myrrh was one of the gifts of the Magi to the baby Jesus in the story told in the Bible (Gospel of Matthew). Myrrh was used as an embalming ointment and was used, up until about the 15th century, as a penitential incense in funerals and cremations. It is alluded to in the Christmas carol We Three Kings. The scent can also be used in mixtures of incense, to provide an earthy element to the overall smell, and as an additive to wine.
---
We Also Recommend